Department of Executive Development & Short-Term Courses
Short courses in EMID-Entrepreneurship, business & management, Innovation and Development : Our short courses cover a range of functional areas of the management from leadership, communication skills, entrepreneurship, digital marketing, Capacity building, innovation malmanagement to risk management and accounting & finance. Many of our courses will be well suited to needs of Small and medium industries and others for the employyes of larger MNEs.
Why Study at Department of Executive Development & Short-Term Courses
Short , focused and Variety
Our short courses cater to individual learners and business managers who want to help their staff develop a higher level of core skills and competencies. The 20 hour short courses cover business and finance, enterprise and small business management, essential business skills, marketing and PR.
You can study face to face or online for one term only or across three terms
You can join the course of your choice in any term Jan, March, May, July, Sept, Nov of a year .
The teaching methods are practical and activities oriented along with fundamentals of the subject.
The intetetion is pushing a learner beyond his /her limits and provide a simmuolatated challenging environment.
A combinations of coursework, presentations, reser5ach and activities will be used to asses your knowledge and understanding.
GCE college will provide you with the certificate of attendance and or certificate of achievement of a course, post successful completions of your short course


Starting a business is an exciting, yet daunting process. This popular evening course aims to support anyone embarking on a new business venture providing them with the knowledge to build their business and succeed.
Delivered as 10 weekly evening classes, the Starting Up in Business short course combines academic expertise with practical knowledge – ideal for people looking to start their own business but who are not sure where to begin.
Led by industry experts who have started businesses themselves, students will develop a wide set of entrepreneurial skills and gain essential knowledge in planning, marketing and managing finance.
The Starting Up in Business part-time course highlights the key issues to be considered, from marketing and sales to finance and legal requirements.
Topics will include:
The psychology behind starting a business and processes involved;
Business formats
Market research
The importance of cash flow
Student will learn in face to face contact synchronous class room environment.
Student will learn via a mixture of face to face contact , synchronous online class and asynchronous online
Student will learn asynchronous online at their own pace but with definite course enrolment period.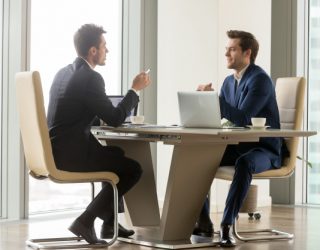 Work based & Apprenticeship
Student will learn at their work place along with some blended learning.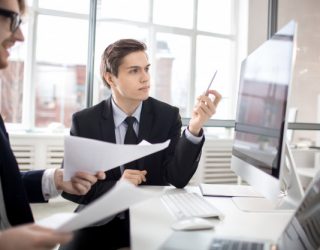 Executive & Short Courses
Executive will be trained & developed via a range of blended learning or customised modes.